Let's face it, we are living through some pretty tough times. 

We decided to blend our favorite herbs into a delightful tea that is delicious and soothing.

Our aromatic blend consists of valerian root, passionflower, lemon balm, and a few other floral delights.
Benefits of Valerian Root
Promotes Relaxation
Promotes Tranquility
Improves Sleep
Benefits of Lemon Balm
Eases Insomnia
Relieves Restlessness when combined with Valerian Root
Relieves Indigestion
Take control of your health at zero cost to you!  That's right, we're offering a 30-Day money back guarantee if you are not satisfied with our product.
Our teas can't replace any doctor-approved treatment plan that you're currently following, but it may be an effective complementary treatment. Talk to your doctor about your individual case and the potential benefits and risks involved.

Steep 1 teaspoon for 5-7 minutes. Drink warm or cold. Each pouch contains three ounces of looseleaf tea (approx 30 cups).

Tags
Herbal tea
Herbal tea blend
Herbal decaf tea
Loose leaf tea
Relief
Luxury tea
Organic Loose Leaf Tea
Customer Reviews
10/17/2021
Anonymous

United States
Mixture for the ages!
I found the quality, quantity and mixture of herbs to be tastefully selected. I see this as a welcome addition to any household.
09/03/2021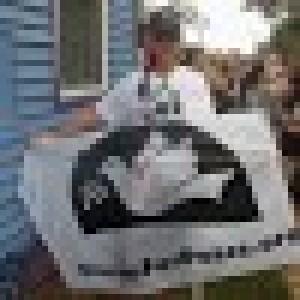 BS
Brenda S.

United States
A soothing tea
I did enjoy the flavor of the tea and the relaxation I got from drinking it. I don't know if it helped me go to sleep, but I will say it seemed to help me have a more restful nights sleeps. Well worth keeping around on those nights sleep eludes me!
09/03/2021
christine k.

United States
High quality product delicious taste
I love the pieces of real quality herbs, flowers and spices. Nothing like a hot cup of tea on cool nights. Tastes good, smells good and helped me relax before bed.
10/07/2020
Sharon E. Caleb Jones

United States
Catch these ZZZ's
My mom purchase this tea about a week ago and drink it mixed with the stress release tea. My mom suffers with insonmia so we are both excited to try this. So far, so good!
09/18/2020
Gina

United States
Great
I drink this tea almost every night and helps me relax and sleep better IMHO
09/19/2020
Magnolia Wellness